Home
Stork sign rental business in Central Virginia
call (434) -242-2485 to BOOK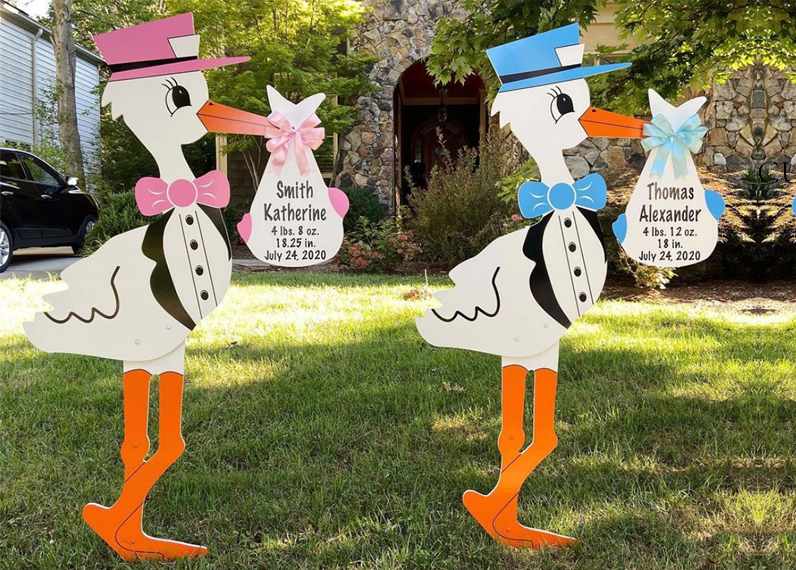 Welcome!
Charlottesville Storks is a stork sign rental business that's taken flight in Central Virginia. We love all things family, especially babies.
Celebrate a little one's arrival with our classic yard storks. Standing six feet tall, these storks announce the baby's debut in picture-perfect fashion. The yard signs are delivered, installed, and ready to delight the new family when they arrive home. Stork "visits" last seven days. At the end of the visit, the stork is picked up, and the sign's customized bundle is gifted as a keepsake for the new family. In addition to the bundle, we offer personlized sibling, pet, and message signs to complement the stork; these additional signs are gifted as keepsakes as well. 
And we haven't forgotten the proud grandparents! Grandparent stork rentals are an option, as are stork rentals for twins and baby showers. Whatever the baby-related occasion, Charlottesville Storks is excited to provide you the sweetest announcement. We can't wait to celebrate with you!